Small Batch Shock Top Ghost Pepper Wheat Beer
The nice folks at Shock Top sent us a preview bottle of this small batch beer to try before it's poured at the World Beer Festival in Durham on October 5th. It's an unfiltered wheat beer with blue agave, citrus peel, and of course Ghost peppers.
The bottle came with a silicon mold and some limes to make a limeade "glass" to drink it from.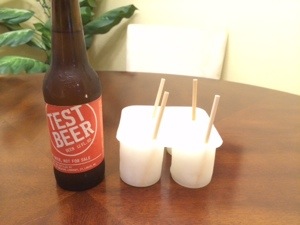 This sounded like a great idea until I tried to free them from the mold. Either my mix was off, or my freezer isn't cold enough, because we ended up with chunks of limeade instead. So we used some actual glasses.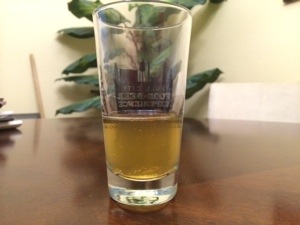 The nose had just a hint of chilies, and a subtle smokiness. On the palate was a much more pronounced smoky flavor and a nice chili flavor. The heat was surprisingly soft, much milder than I would've thought. Having had a Ghost Face Killah, I know the killing power of ghost chilies. This beer is much more approachable by those with weaker heat tolerances.
Just for fun, we threw some of our limeade scraps in at the end.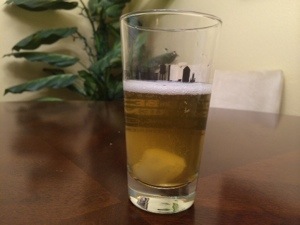 The citrus and sweetness actually enhanced the flavors in the beer and brought out a little more heat, which I welcomed eagerly. All in all it's a pretty interesting beer, and I would say is well worth seeking out if you're going to be at the WBF in Durham this year. Cheers