We quietly passed our one year beeriversary in late January. To celebrate, we broke into the cellar for a taste of several different years.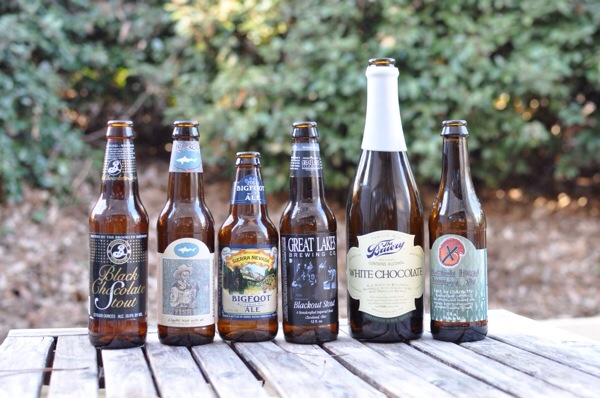 We started with a 2009 Brooklyn Black Chocolate Stout. It was good, but maybe a bit too much age on it.
Next was a 2010 Olde School Barleywine. This is one of my favorites to age, it gets closer to a tawny port as it ages.
We followed that with another barleywine, the 2011 Sierra Nevada Bigfoot. This is another beer that I prefer aged. It's a bit too hoppy when it's fresh, but with a year+ of age, the barleywine sweetness finally makes a presence.
Next was a 2012 Great Lakes Blackout Stout. This was my first experimentation aging this beer. It was nice, bit not necessarily improved.
We "finished" with a 2013 Bruery White Chocolate. This bourbon barrel aged wheat wine with cacao nibs and vanilla beans, ended up splitting the crowd. I enjoyed it, Mike did too, the women were underwhelmed.
With empty glasses, I though why not one more, so I pulled a 2013 Dogfish Head Immort Ale. My wife had previously described this beer as tasting like dirty band-aid, so I knew she didn't have high hopes. We all were pleasantly surprised, and toasted our glasses to our first year as the Raleigh Beer Guys.