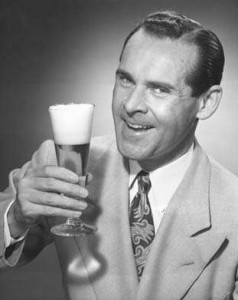 Hey folks and welcome to the Raleigh Beer Guys beer blog. We are very happy you stopped by….Seriously! If no one stopped by this would have been a waste of time and that would have sucked big time!
In a nutshell, you can come here to find news, reviews, and events concerning just about any beer in the Triangle, but that of course doesn't mean it ends there. We will also be covering other NC brews and any other beer we can get our hands on.
I will put a bit more info up on the "About Us" page very soon, but until then if there is an event you would like us to talk about, a beer you want to see us review, or just to say hi, please use our contact form located here.
Also, to kick off the site, we decided to hold a blind tasting of some of the best Belgain Quadrupels we could get our hands on. Yeah, we know it's not really a review (as all three are world class for a reason!), but more like a fun battle royale and just one of the many things we are going to share with everyone!
Thanks again for stopping by and more content will be coming very soon!
– Mike